Our

loyalty marketing consulting

enables clients

strengthen loyalty

towards their

brands

, organisation and/or products. Making their

relations

feel and

act more loyal

by using the

right instruments

the right way.
The world of Loyalty Marketing has been my passion for 20 years now. I founded Loyalty Chiefs as an independent relationship marketing agency. Our value-adding loyalty marketing consulting focusses on the defining stages of loyalty projects.
Brands can rely on us for strategic direction, tactical concepts, creative inspiration, decisive research, hands-on training and above all meaningful results. Our independent position is clear. We know all key aspects on program execution, but consciously leave practical development and maintenance of advised initiatives to the client organization, their partners and/or matching network suppliers.
Loyalty Chiefs knows the rules of healthy reciprocal relations with clients, consumers, members, donors, employees and/or channel partners.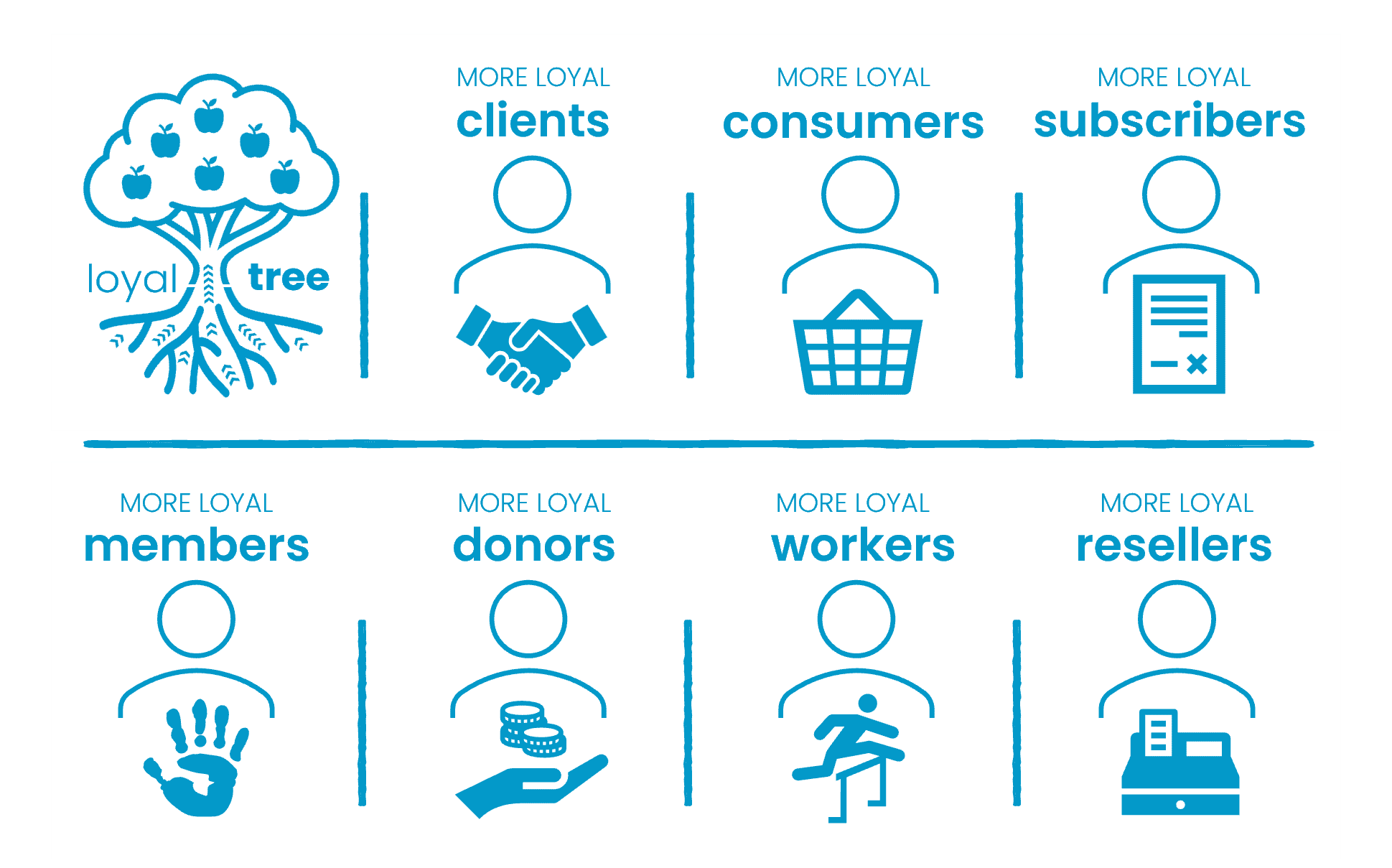 Loyalty Chiefs masters the tools that forge bonds and spark behaviours. Together we nuture the roots of loyalty and harvest the fruits of loyalty.
Just having a loyalty program is

not good enough

. It comes down to choosing and using the

right

ones. We

guide

our clients with independent

advice

towards loyalty

success

.  
The primary focus of our expertise and services is Loyalty Marketing. A wonderful field that has developed strongly over time and continues to do so. And within this dynamic, naming conventions follow each other or intertwine. This doesn't matter, as long as there is no confusion about what loyalty marketing stands for.
That being said, Loyalty Chiefs follows its own definition on Loyalty Marketing:
Loyalty Marketing is the the development of marketing activities with an appreciative, inspiring and/or rewarding character towards existing relations expressed in benefits and offered in the form of programs or campaigns, which are primarily aimed at strengthening or utilising loyalty to a specific company, product or brand. (Luttmer & Wissing, 2013)
loyalty marketing instruments
But what does this mean in practice? For many, the first thoughts about Loyalty Marketing are about its manifestations. In order to serve clients properly, I have developed the 'World of Loyalty Marketing' model some years ago. In doing so, I aimed to find a logical  balance between simplicity and essential diversity.
Essential is the distinction between Loyalty Programs (above the line) and Loyalty Campaigns (below the line). Each having their own underlying archetypes.
Some of these forms might sound unfamiliar to you. That does not matter, because their applicability is often dependent on industry, business model and objectives.
For example, a points-based saving mechanism fits excellent in retail and wholesale settings, when purchase quantity and frequency need stimulating. On the other hand, the challenges (and corresponding solutions) are quite different for a publisher, energy supplier, insurance company, car brand and/or non-profit.
It is important to include an experienced professional when choosing. One that oversees all possibilities and combines this with proper objective guidance.
loyalty marketing consulting
In the 20 years that I have been active in loyalty marketing consulting, I have handled most of the loyalty marketing instruments more than once. In doing so I have had my successes, but also my failures. Experience that I bring to the table when we decide to join forces and take up your loyalty challenge.
Loyalty Chiefs functions as an independent advisor. The way we do this is something we decide together. Our loyalty marketing consulting offering accomodates the various phases our clients may find themselves. Our D.I.V.E.R. model facilitates positioning and approach. Below some illustrative examples.
My expertise and experience has been moulded into a range of loyalty marketing consulting services. Each follow a proven path, resulting in a tailor-made advice. Naturally, customized procedures are possible, but often not necessary at all.
When

competitive

differences are

small

, one

single

instrument can make all the

difference

. However, sometimes a

broader

approach to loyalty is

required

and a

multi-year

strategic

approach

needs to be considered and pursued.
A structural problem must be resolved in a structural manner. So, if your brand is sinking and (unhappy) customers are leaving the ship in large numbers. A well designed loyalty program or loyalty journey will not bring your brand salvation.
However, if customers are overall pretty satisfied and the brand scores 'on par' with competitors, there is a basis for successful deployment of relationship marketing.
In many cases this all extends quite further than just that single loyalty program or campaign. Professionals with C-level responsibility usually have to take a broader organisational perspective and envision the dersired path multiple years ahead.
This enterprise wide perspective is what we consider to be Loyalty Strategy.
loyalty strategy consulting
Organizations most often already deploy quite some activities on customer loyalty, retention and development, but the underlying cohesion has gone missing. A strategic vision on customer loyalty is either lacking or written in vague terms. And responsibilities are unmarked and unassigned within the organization. 
In these circumstances, Loyalty Chiefs can guide  with charting a clear strategic course and putting matters straight. On this, I also have my share of experience.
Office
Loyalty Chiefs
Keizerstraat 53
4201 XN, Gorinchem
The Netherlands
Numbers
Phone: +31-647412291
VAT: NL004263428B93
KVK: 86492365
IBAN: NL91KNAB0505416379